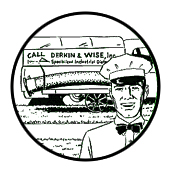 Derkin & Wise, Inc. was founded in 1959 by Hall Derkin and Lee Wise. Their first order was for a reel of ½" air hose – which was a shame, because it was being used as a desk.   Fortunately, other orders ensued and we've been meeting customer needs ever since.
Hall and Lee built a great business based on their friendship with each other and solid customer oriented service. It's a privilege for this generation to walk in their path.
Currently, D&W services the northwest Ohio and southeast Michigan business community with hose, industrial rubber, chain and sprockets, belts and sheaves, bearings and gearboxes. We're also members of two cooperatives, IDC and IDCO which means we've banded together with other independent distributors to bring world class items to our product mix.  Our customers rely on us for complete, straight-forward help with their production requirements.
Our staff is loyal to the house and to our customers, bringing years of experience to every inquiry — even if you do buy  their desk out from under them.
Just kidding.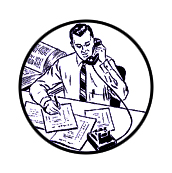 We have real desks now.
---
To go even further into our background, check out this old idea.
1 Samuel 7:12