Well, frankly, it seems to be an unusual way to re-launch a corporate website.
Derkin & Wise mourns the passing of one of our co-owners, my brother and partner Mark Derkin. Posted below is the announcement I sent to our business associates.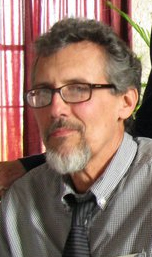 It is with a deep sense of respect and brotherly love I make this inaugural post to honor Mark and re-launch our site.
---
Early Saturday morning, July 19, 2014, Mark Derkin passed away quietly at Hospice of Northwest Ohio. While, as his brother, I am saddened beyond words to tell you of his passing, I am encouraged by the words of the Apostle Paul to the church at Corinth when he said that to be absent from the body is to be at home with the Lord. After a long and valiant battle with cancer, Mark is at home with the Lord.
Those who knew Mark will remember his wit and depth of character. He was a loving husband, father and grandfather as well as mentor and friend. He served on the boards of IDC and IDCO Cooperatives as well as local and civic organizations.
As I write this note from – in Mark's words – the World Headquarters of Derkin and Wise, overlooking the scenic Maumee River, in the shadow of the High Level Bridge – this place will never be quite the same.
Godspeed, Brother. I'll miss you.